Aji Verde & Delicious Food Pairings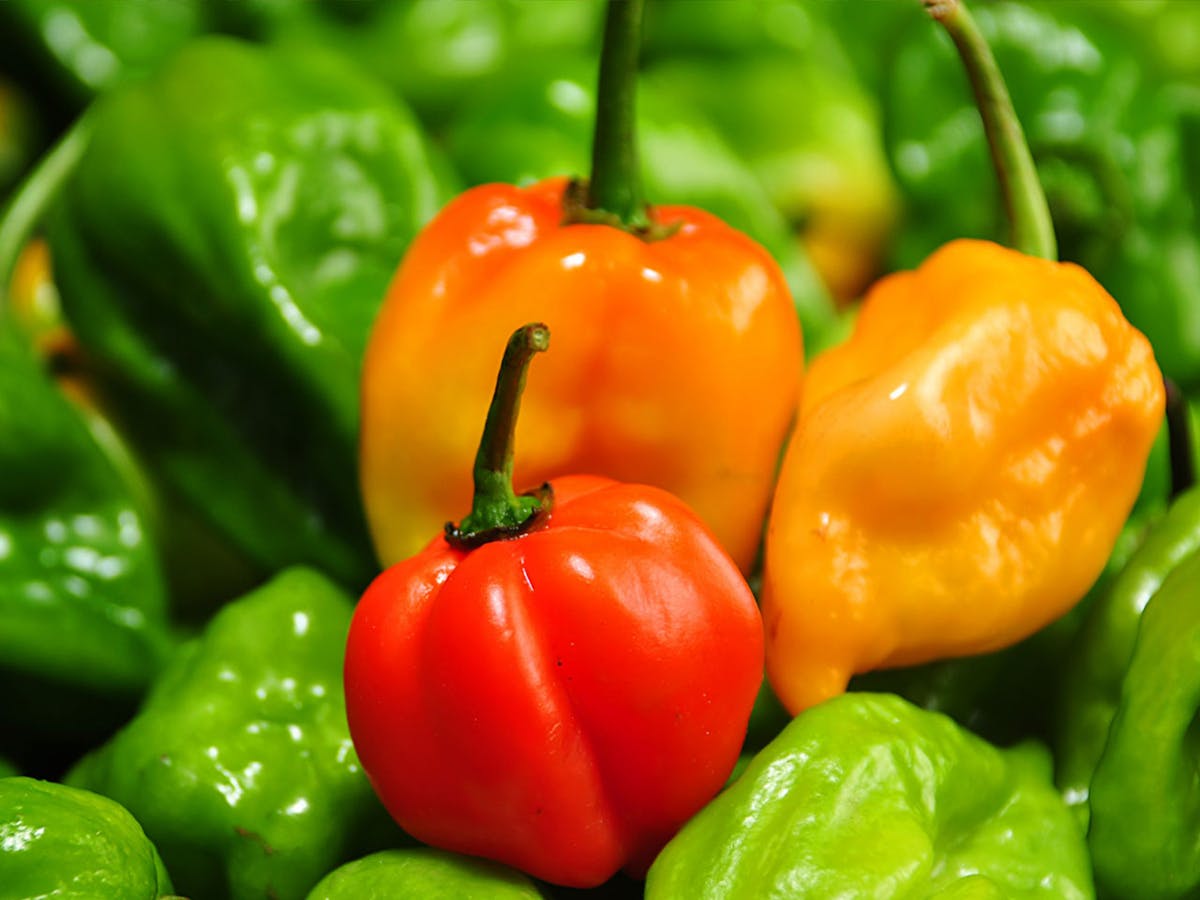 An Ode to Pepe Sauce, Our Homemade Aji Verde
What's bright green and packs a punch? No, it's not Oscar the Grouch–we're talking about aji Verde!
That tasty homemade hot sauce you've seen at Pepe's BBQ has a rich history, and we're going to dive into it today. Keep reading to learn more about aji Verde and discover delicious food pairings to match!
What is Aji Verde?
Aji Verde, or Peruvian green sauce, is a staple in traditional Peruvian cuisine. A spicy condiment, it's typically made with tomatoes, cilantro (coriander), onions, water, and aji pepper. Traditionally, aji Verde has been prepared in Peru, Bolivia, Colombia, Chile, and Ecuador. However, each region–and each restaurant–has a unique recipe with a unique flair.
In Peru, people had made aji Verde since at least the Incan Empire, calling it uchu. This delicious green sauce lends itself to any dish but pairs exceptionally well with eggs, grilled and roasted meats, rice and beans, grilled vegetables, and even salads.
North American aji Verde may differ slightly from traditional Peruvian aji Verde or salsa verde de cilantro. You may find that in North American Peruvian restaurants, it's similar to mayonnaise in consistency (since mayonnaise is often added) and features cheeses like Parmesan or Cotija. Some variations may also add lime juice or use aji Amarillo.
As we mentioned, recipes vary from place to place; your mileage may vary!
Food Pairings for Aji Verde
While we think aji goes great with almost anything, some food pairings kick things up a notch. At Pepe's, we recommend trying aji Verde with Pollo a la Brasa or yuca frita from our menu. For a different experience, try our papa a la huancaina served with aji Amarillo.
Get Aji Verde at Pepe's BBQ Now!
When you can't get enough aji Verde, stop by Pepe's BBQ and pick up a pint of Pepe sauce! Bring the taste of Peruvian cuisine home with Pepe's homemade hot sauce and Pepe's famous salad dressing–available in small and large sizes.
Check out our menu, call us at (973) 736-1567, or order online to satisfy your cravings now!