Besos de Moza: Meet Peruvian Mallomars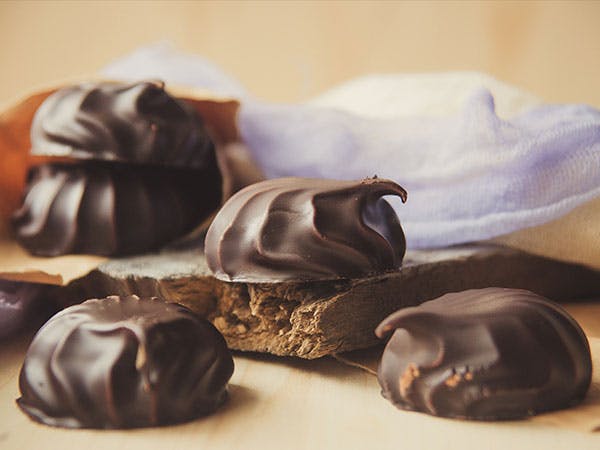 Make Besos de Moza (Chocolate Covered Marshmallow Cookies) for Halloween
Meet besos de moza, a Peruvian treat that reminds us of "Mallomars"! These chocolate covered marshmallow cookies are the perfect treat for Halloween—or for any time you're feeling snackish.
A typical beso de moza consists of a cookie crust topped with light and airy meringue and covered in semisweet chocolate. Sounds sophisticated, right? You'll be pleased to know that this tasty treat is easy to make at home in your own kitchen!
Check out our infographic below to get Pepe's FREE recipe for this classic Peruvian dessert!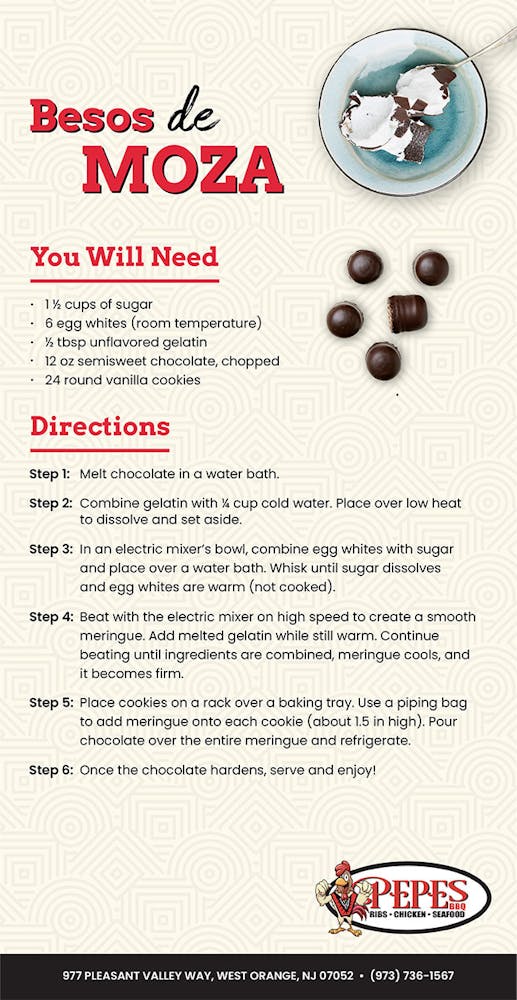 Explore More Tasty Peruvian Treats from Pepe's BBQ!
Now that you know how to make authentic besos de moza at home, it's time to try more delicious Peruvian cuisine! For more finger-lickin' good eats like ribs, chicken, seafood, and of course Peruvian desserts, visit Pepe's BBQ in West Orange, NJ. Stop by our restaurant, order online, or call us at (973) 736-1567 to place your order now!