The Story of Pepe's BBQ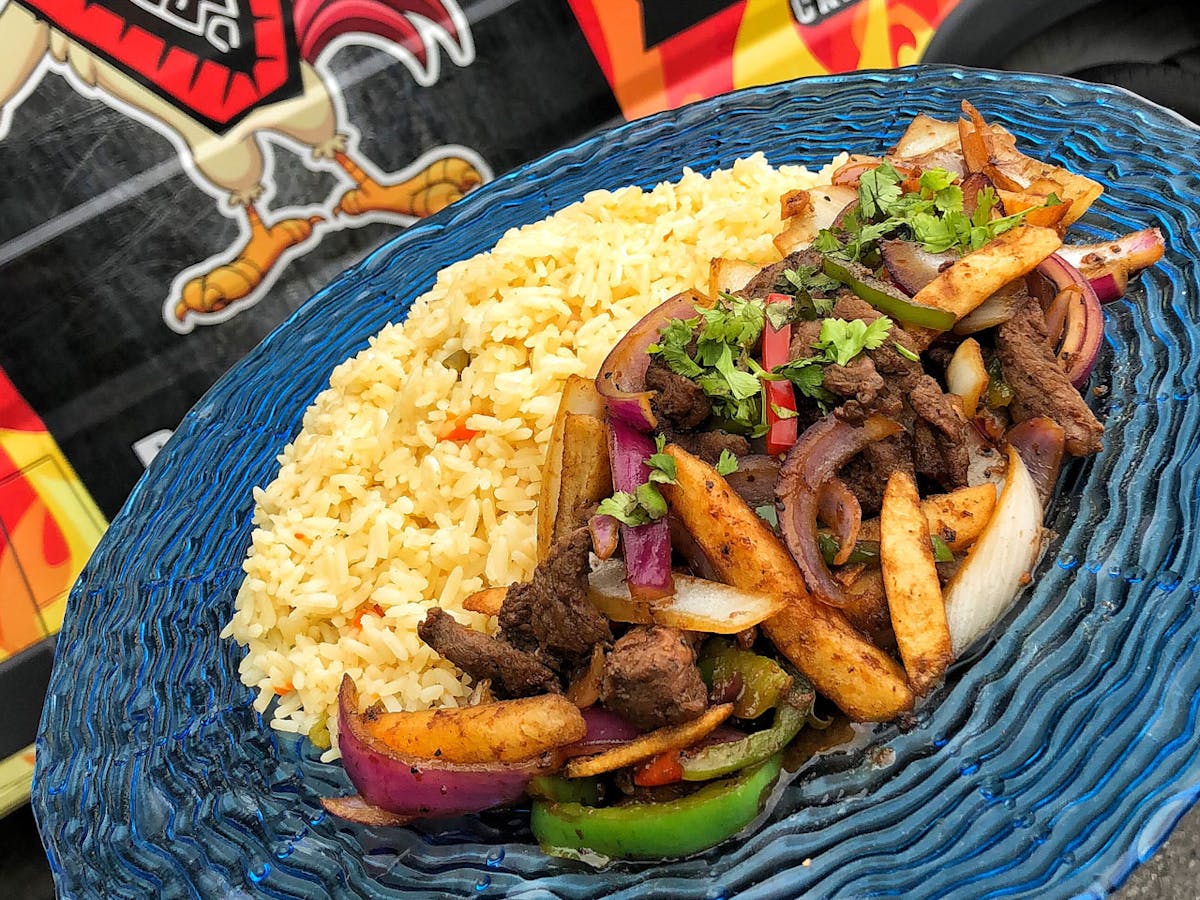 How Pepe's BBQ Started Making the Best Peruvian Food in NJ
Where It All Began
On January 4th, 2010, Pepe's BBQ was born in West Orange, New Jersey. Our doors opened to the public on February 4th, 2010, and since then, we have come such a long way!

Long ago, we did a total of $184 in sales on our first day of opening. Lacking the experience and expertise needed to run a restaurant, our founders were met with many growing pains while bringing Pepe's BBQ up to par with our competitors: some of the best takeout places in the area.

Gianfranco Gomez launched Pepe's BBQ 10 years ago as an inexperienced 20-year-old. Along with his father's help, he co-founded the restaurant by starting small–they began in a small 600 sq. ft location with only two employees (one being Gianfranco himself). However, our founders were motivated and kept pushing forward, inspired by their dream of sharing comfort food with customers and welcoming them like family. They were rewarded for their determination and, with time, solidly established themselves as a West Orange staple.
Finding a Niche: Peruvian BBQ, Comfort Food, and Beyond
Pepe's BBQ's original goal wasn't just to serve the best Peruvian food in NJ. Initially, our ideal niche was maintaining something small, limited to takeout and delivery only.

While we had a table or two, we were never considered a dine-in establishment in the past. It took a few years to break even and spread the word about the comfort food we offered to the local community. Pepe's BBQ had a lot to offer, though–most of the ingredients we adopted were inspired by old family recipes we brought over from Peru. Give or take a few things, as we added and took away whatever we thought was best!

With time, our delicious rotisserie chicken and pork ribs became a quick staple at Pepe's and throughout the community, especially with the Peruvian flare we added. We quickly started introducing traditional Peruvian dishes like lomo saltado and arroz chaufa, which are still popular hits from our menu to this day.

The crew at Pepe's BBQ knew they had struck an opportunity. We catered to a niche market of BBQ chicken and ribs while incorporating elements from Peruvian recipes, creating new dry rubs and marinades that became a hit. To this day, we still make 50 gallons of dry rub a week solely reserved for our rotisserie chicken, aside from the 40 gallons dedicated to our pork ribs. By creating Peruvian BBQ that people love and by consistently serving the best Peruvian food in NJ, we established a fantastic following that continues to impress us!
Further Ventures and the Future
Towards the end of 2017, Pepe's BBQ purchased the convenience store next door, formerly Krauszers. We operated as a convenience store for about a year before deciding that we would stick to what we know, instead transforming the space into a full dining room.

The build-out was completed in January 2020, followed by a soft opening in February 2020. Our dine-in Peruvian BBQ was absolutely amazing–we offered grilled steaks and fresh rotisserie chicken from the oven straight to the table. We realized how much better our food had become over the years after taking away the to-go containers, long travel times, and other external factors that could change the experience of a perfectly good meal. (Snow days were the worst!) After all, everyone knows fries don't travel well, so imagine a perfectly cooked medium bone-in ribeye arriving 35 minutes after being cooked.

Unfortunately, Pepe's foray into dine-in service didn't last too long with COVID-19 around the corner. No one could have predicted what was to come, and we were forced to shut our dining room within a month of opening.

Our dining room is still accessible, but it will need to wait for now. With the pandemic raging on, we've since gone back to the basics, doing what we always did best: takeout and delivery. While we don't have plans to reopen our dining room yet, our current biggest concern is protecting our employees and customers.

As we look to the future, Pepe's BBQ remains hopeful. In the coming months, we plan to expand our kitchen an extra 500 sq. ft, install 20 ft of new kitchen ventilation, upgrade all the exhaust fans, and add new equipment to increase the kitchen's speed and productivity. The goal is a faster dining experience for our customers. Hopefully, we will complete this work by Q1 of 2021–fingers crossed!

Our goal has always been, and will always be, to share the best in Peruvian cuisine and comfort food with our local community. Together, we will get through this pandemic stronger than ever before.
Get Pepe's BBQ Now!
Reading about us is one thing, but eating is believing. Order Pepe's BBQ takeout or delivery online, or place your order for authentic Peruvian catering now! Call (973) 736-1567 or stop by Pepe's BBQ today!